Recently, DoorDash announced that they have launched new features for FSA and HSA card shoppers. These include a way to filter for FSA and HSA-Eligible items and a specialized receipt intended for you to use with your benefit card administrator. With these new features, you may be enticed to use your FSA or HSA card. And why wouldn't you with so many stores to choose from all selling FSA and HSA-eligible product. You would be able to buy cough medicine when you're sick and have it delivered by a Dasher same day! 
However, there are a number of things you should think about before using DoorDash. For example, did you know that DoorDash's service fee is 15% of your total order? Considering that you may have lots of dollars to spend, it may not be the best option if you're looking to make the most out of your FSA dollars. So if you are wondering if DoorDash is a great place to use your benefit card, then keep reading!
Does DoorDash Accept FSA or HSA Cards?
Currently, Doordash does not accept Flexible Spending Account (FSA) or Health Savings Account (HSA) benefit cards on it's platform.
Although some of the retailers on DoorDash's platform do accept FSA or HSA cards, it is not possible for DoorDash to accept the card. 
How do I find FSA or HSA eligible items on DoorDash?
DoorDash recently updated their app to make it easier for customers to find FSA and HSA eligible items on their app. They will also send a detailed receipt showing the items you purchased that are FSA / HSA eligible.
DoorDash "FSA / HSA eligible" item flag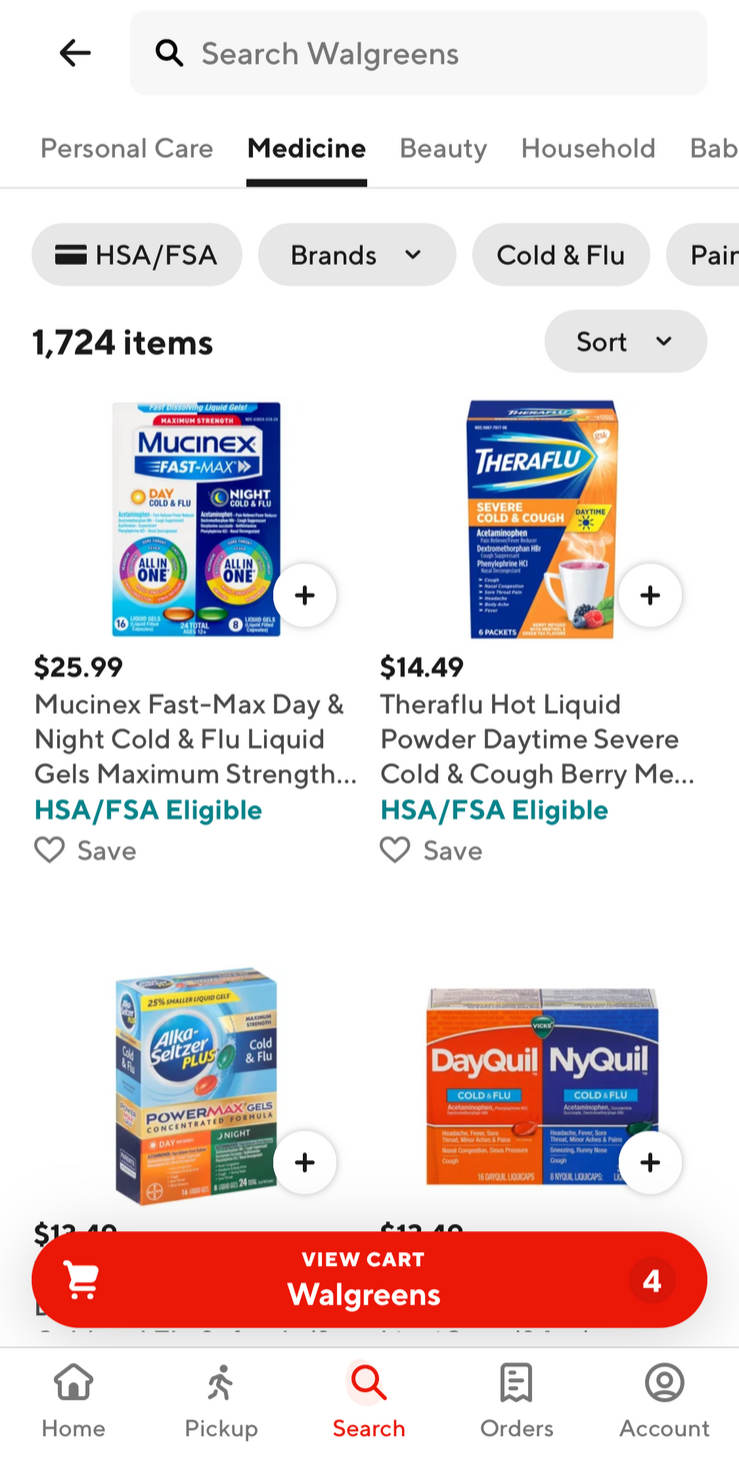 DoorDash has made it very easy for you to discover FSA & HSA eligible items if you're browsing participating retailers shops (CVS, Walgreens, etc). DoorDash flags all applicable eligible items with an "FSA/HSA eligible" tag as you can see in the image. If an item doesn't have this flag, it doesn't necessarily mean that it isn't FSA eligible, it just means that it isn't on that particular retailer's FSA eligible list. 
DoorDash Mis-labeled "FSA / HSA eligible" items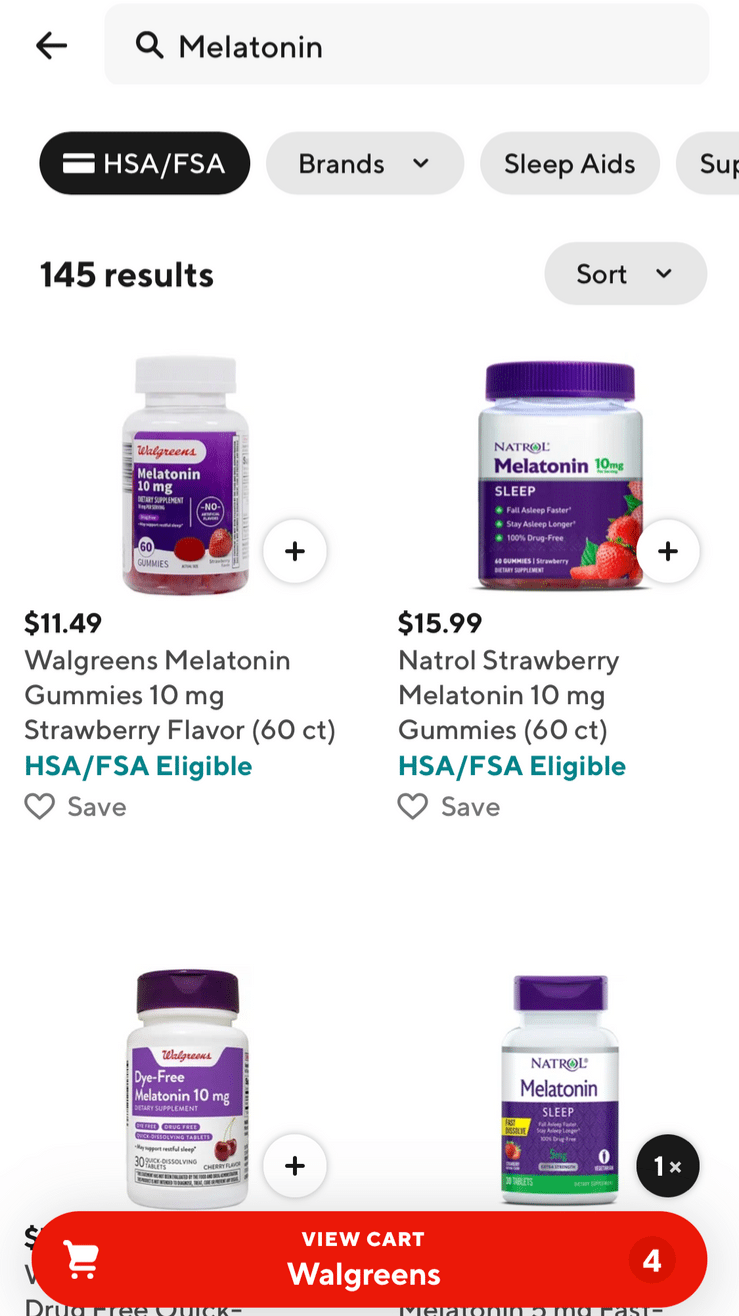 If you're looking to use your FSA or HSA card  for help with sleep, unfortunately melatonin is still not eligible. This is now commonly confused with Sleep Aids, which are usually OTC medicines designed to help you sleep (ex: Unisom).
Taking a look at my nearest Walgreens store on DoorDash, it is unclear whether who is at fault for mislabeling Melatonin as an FSA eligible category. While your benefits administrator will understand that you didn't intend on making this purchase with your card, they will be unable to approve the Melatonin as an expense. 
DoorDash FSA / HSA Itemized Receipt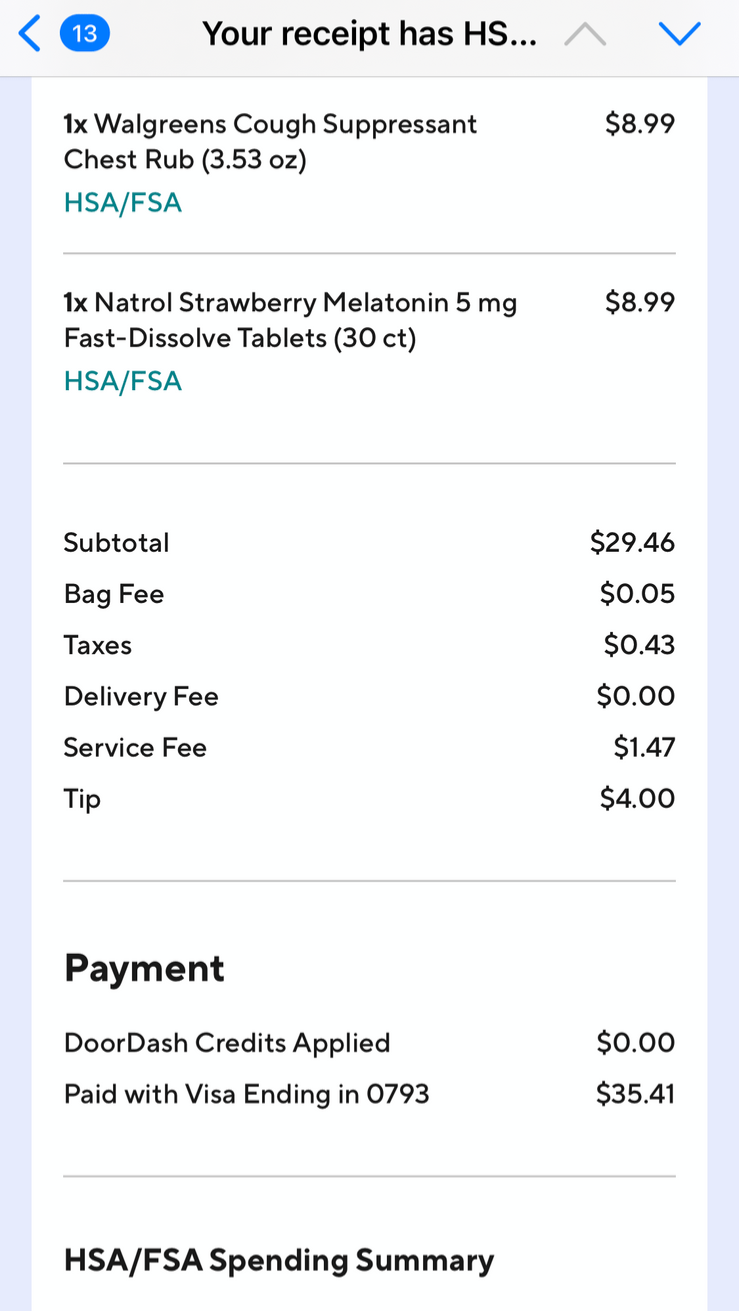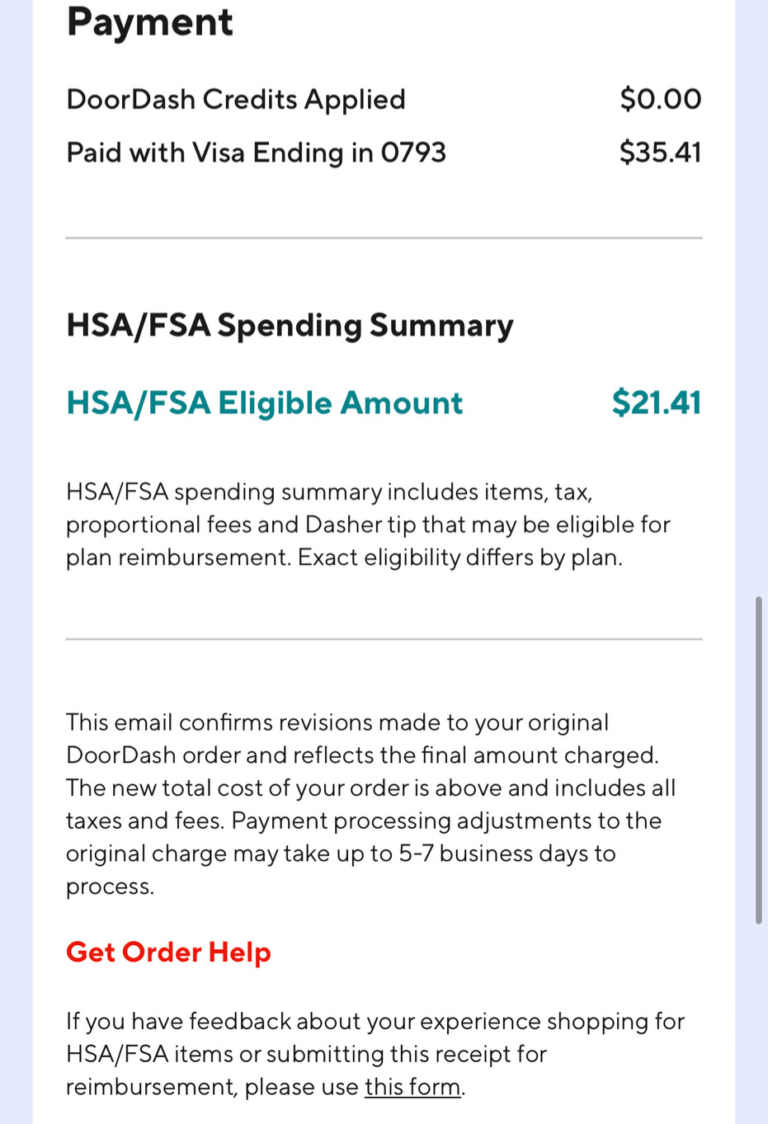 My Walgreens receipt from my DoorDash order
Conclusion
While it might be convenient to use DoorDash for your household essentials, especially when you or a family member is feeling ill, you may be putting your hard-earned FSA and HSA dollars at risk by buying non-FSA eligible items, losing your receipt, and paying more than you should on excessive delivery fees marked up product.